Come shoot 3 gun with us!
Championship Information
Are you at the 2014 STI International Texas Multigun Championship right now? Here is all the information you need this weekend!
Stage results for arbitration
...or check your scores directly
Updated Leaderboard by STI
View your ranking and scores
Three gun?
3 Gun is one of the newest shooting competitions and it combines challenging realistic shooting obstacle course style scenarios with your 3 most important weapons - your pistol, your rifle, and your shotgun.
Most 3 Gun competitions consist of each competitor shooting 4-5 courses and the scoring is kept by timing each competitor on each course. Each target you miss (or fail to hit in a vital area) and each "no shoot" target that you accidentally shoot will result in a time penalty. Effectively, the goal is to shoot the course with perfect accuracy as quickly as possible.
Learn more about three gun here
3GN Club
We are a registered 3 Gun Nation club. Check us out on the 3 Gun Nation web site.
Why is being a 3 Gun Nation club member important to me? You can shoot at any registered club and acrue points through out the year. This enters you to win prizes. And if you are really good...you win big prizes!
Get started?
To get started all you really need to do is show up! If you don't have all the gear you need, contact us prior to a match and we will make sure we have a rig for you.
The basic gear you need to bring with you is as follows:
9mm or larger pistol
AR style rifle
4 magazines for rifle
Shot gun
Something to carry shells
Belt & holster for pistol
4 magazines for pistol
Ammo for guns
Sun tan lotion
Water
Snacks
Grippy shoes
Eye protection
Ear protection
---
The best $30 I have ever spent for an all day event! I am getting my six kids and wife involved at the next event. I am now the biggest 3 gun advocate and I recommend it to all of my friends.
~Andrew Siemer
From the blog
Some of you may have seen one of my sons out at our monthly match, Logan. He really loves shooting three gun. He has shown enough interest in the sport over the past few months to warrant addressing some of his gear issues. One of his biggest issues, other than being left handed, is the ability to hold a rifle on target from a standing position. So I decided to have a friend build him a lefty/ambidextrous rifle, from sponsor oriented parts as much as possible, with an eye on being as light weight as was cost efficient. Here is the rifle that he ended up with.
Shotgun Loading Port Modification for Competition
I have spoken to a lot of guys about custom shotgun work, specifically the widening/opening of the loading port to facilitate faster/easier loading during competition. What I hear a lot are three main issues, the reluctance to attempt the work themselves for fear of damaging their expensive firearm, the frustration with the high price of having the work done at a shop, and the inconvenience of the several week waiting times for work to be done at custom shops.
In this post we're going to touch on a few of the most popular choices competitors are using from the service guns currently available. Service pistols can be defined as pistols used by government agencies, both law enforcement and military. These pistols make good choices for starting out in multigun, one because they are readily available, and two because they have a large amount of aftermarket parts and magazines. In addition, they are affordable and are compatible with a number of holsters and mag pouches.
My first exposure to the 300 Blackout was not necessarily positive. A friend of mine built an AR in the caliber and was simply enamored with it. In fact, it was all he talked about for months. I did my best to go the opposite direction, just to give him a hard time, but I am sure you have guessed by now that I could not stay away. So, here are some thoughts about my experiences with this cool little cartridge. Please notice that I am leaving out lots of technical detail and data in my comments below. This is purposeful because: 1) These are my experiences and I don't want to argue with anyone about them; and 2) I don't want to provide any data that may prove to be dangerous for anyone who reads the thoughts of this humble rifleman and reloader.
We recently had a chance to play with a prototype of the special edition STI Eagle that is being created for the STI International Texas Multigun Championship. There will be 10 of these best of class pistols provided to the event by our top sponsor STI International. Take a look at this smoking pistol!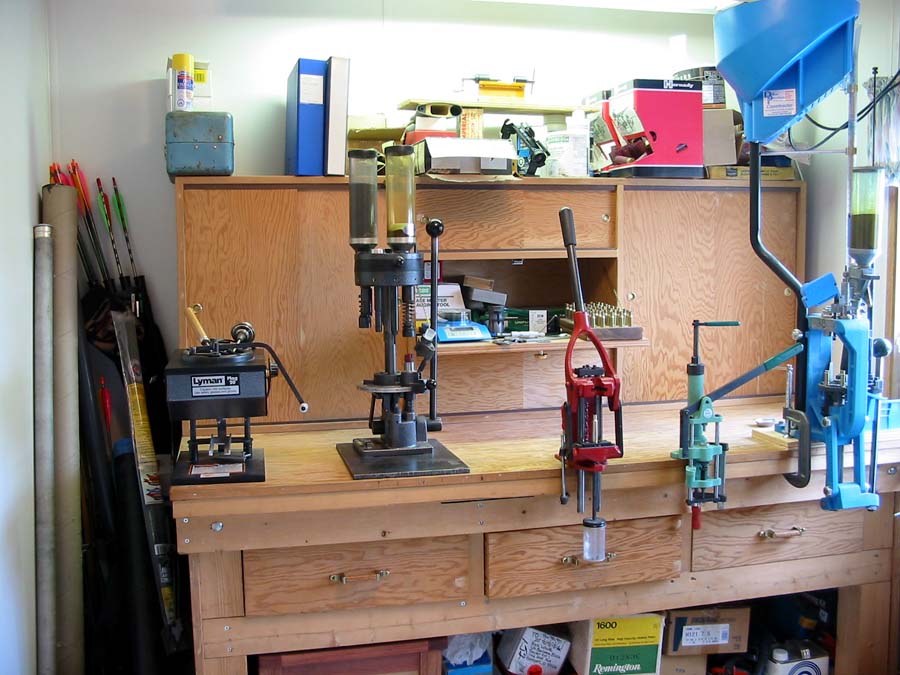 Not long after starting to shoot 3Gun I realized that reloading would be an off the course skillset I would soon need to acquire. Over the last ten years I have learned how to become more efficient, accurate and safe by studying and learning from other shooters. I am currently loading .40S&W and 9mm for $.04/round and .223 $.18-$.20/round for match-grade to short range rounds (all minus cost of reloading equipment of course). Just some thoughts on some of the current practices I use.
2nd Amendment Saturday
None of us knew what this event was really going to be. It could have been a big political rally. It could have been boring with very few people showing up. It could have been busy with several strangers to three gun coming through and shooting. As it turns out – it was a great day!
2nd Amendment Saturday - A Call to Arms
On 19 April, 1775, a force of British troops came to Lexington to seize the arms of the American Militia. When confronted by the Militia, the British commander is quoted as saying "Lay down your arms, you damned rebels, or you are all dead men!" In 1775, those Militiamen answered the call to defend their rights as free men. Isn't now the time for you to defend those same rights?
Since joining the great guys at Texas Multigun I have decided to make the family sport 3 Gun. I have bought all the gear they need. And we set up a long stage in the backyard to cycle them through all the appropriate challenges that they might experience in a real match. With the caveat to attending and participating in a real three gun match being that they must be able to execute the entire "home" stage without missing targets or committing any major no no's along the way.
Our first blog post
We are happy to say that not only are we launching our new web site (you may have noticed that already) but we are also launching a new blog with the site. The goal of this blog is to bring you up to the minute shooter experiences, tactical know how, deals, product reviews, match coverage, and just about anything else pertaining to the wonderful world of three gun.